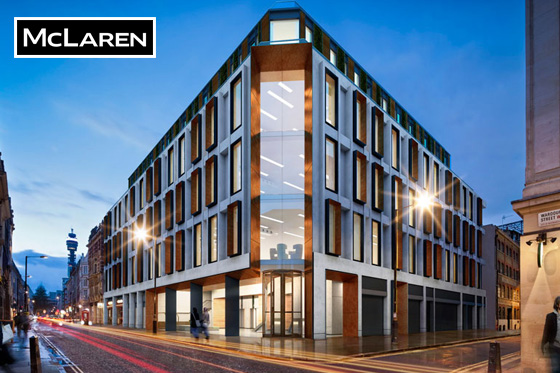 The Ampersand in West London
After a rigorous tendering process TKC was awarded the clean of The Ampersand building in the heart of London's West End. The building consists of four floors of Category A office space and two floors of high specification residential space totalling 64,000 sq ft. Every inch of the building required 2 cleans, a builders and a sparkle and the immense amount of glass both external and internal proved particularly challenging due to its high positioning but thanks to our investment in technology and equipment we were able to complete the job in the agreed time.
We continue to work with McLaren on numerous projects in London and the south.